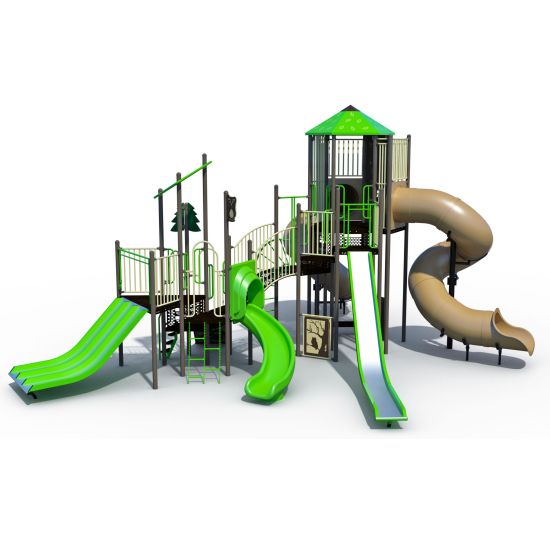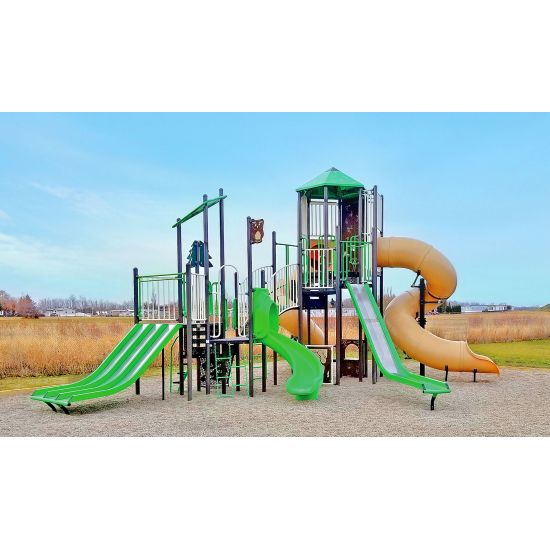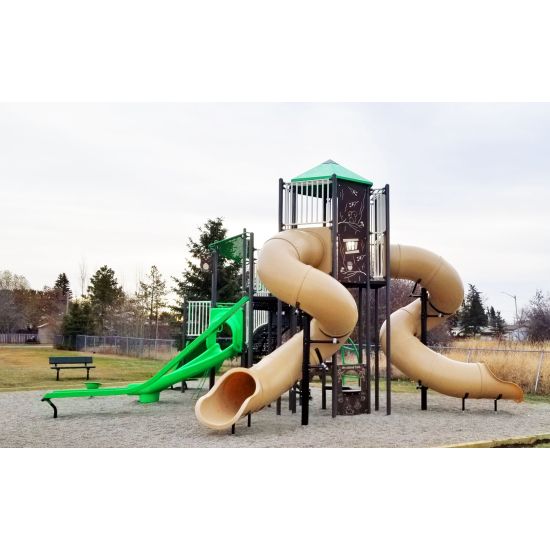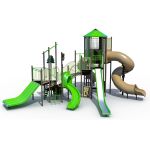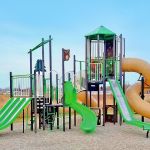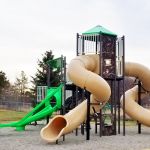 Calmar Community Park
Model Number: C19-08
---
A towering deck height of 109″ and multiple slides (including side-by-side Twisty Tube Slides) deliver thrills and fun for all ages. Nature-inspired aesthetics make this an appealing choice for a community park.
Recommended Ages: 5-12 years
Area Required: 14.7m x 14.1m (48' x 46')
---
More Playground Designs
Here are more products you might like.