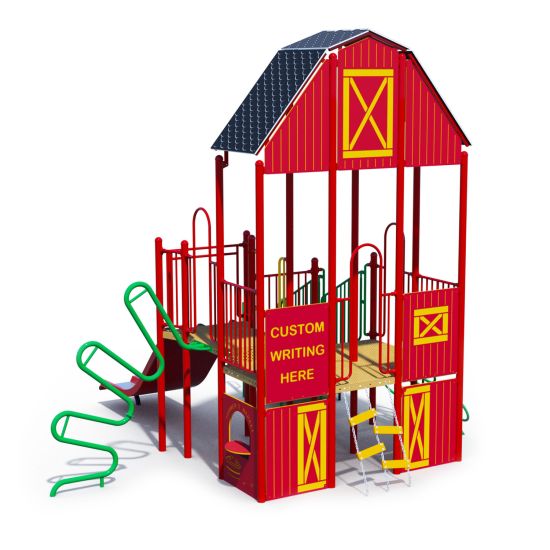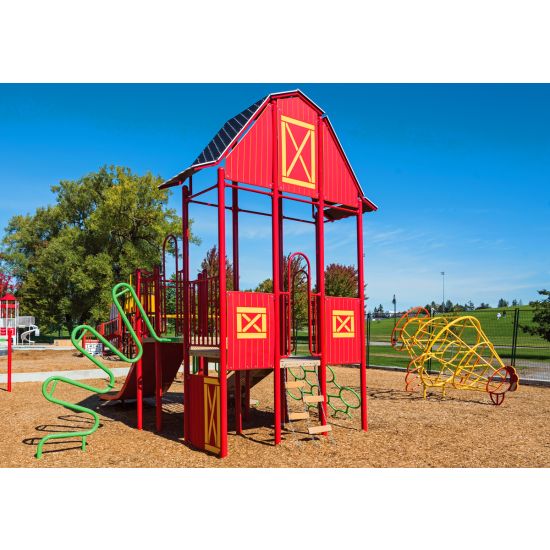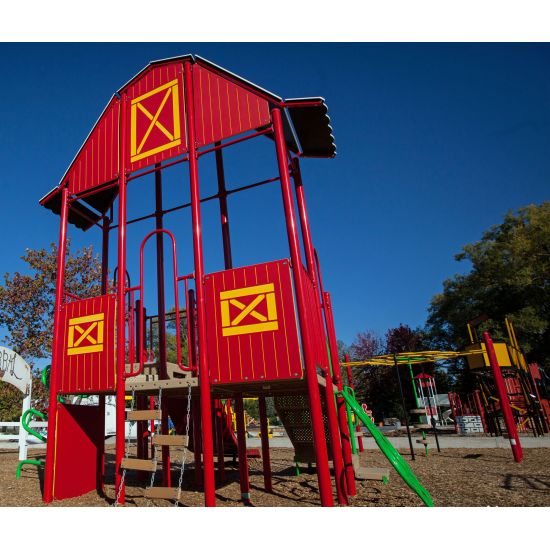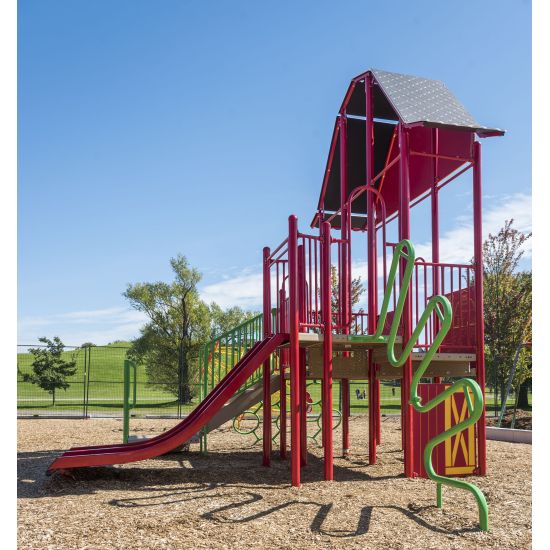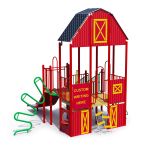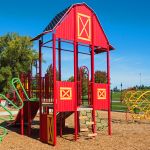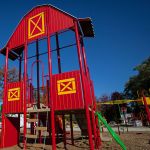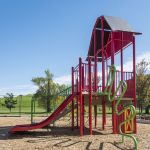 Farmyard Fun
Model Number: C17-08
---
Grow imaginative play with this barn-themed structure.  Little farmers can ascend into the hayloft via the climber of their choice before making a quick exit on the Deep Dip Slide. Transfer station provides access for diverse abilities.
Recommended Ages: 2-12 years
Colour Options: available in various colour schemes
Area Required: 10.0m x 10.0m (33' x 33')
---
More Playground Designs
Here are more products you might like.