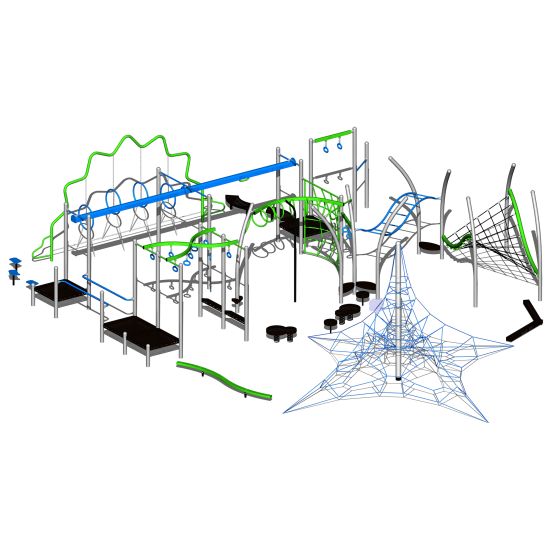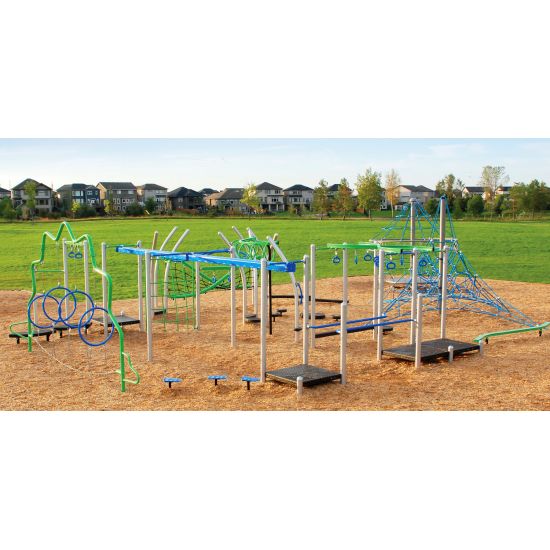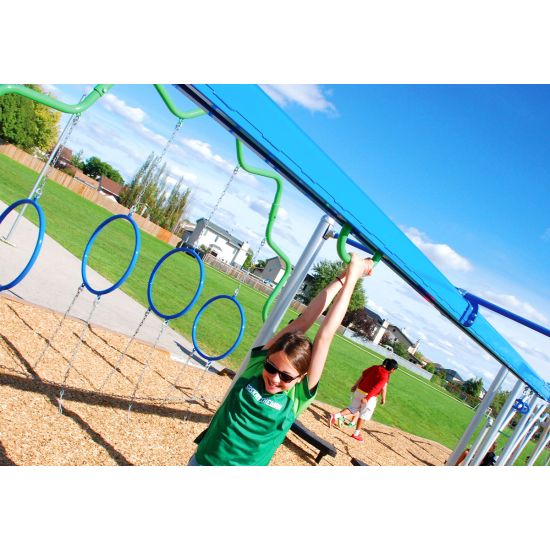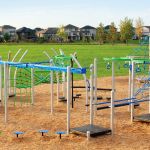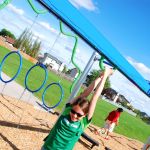 Samuel Burland
Model Number: C16-08
---
Crafted to appeal to middle school students, this design features challenging upper body events (including a 20-foot glide ride) along with dynamic net-based components. A great way to keep older kids active and engaged during recess or phys ed class.
Recommended Ages: 5-12 years
Area Required: 18.6m x 15.1m (61' x 50')
Notes: Freestanding Astro net sold separately.
---
More Playground Designs
Here are more products you might like.